What Can You Do with an SNHU Business Degree?
Read Time:
8 Minute, 34 Second
A business degree is one of the most versatile degrees you can earn. Both graduate and undergraduate business studies can lead to positions in management, finance, marketing or a variety of other career paths. The field of business is as wide-ranging as it is customizable.
Each business degree starts with a foundation of communication and leadership principles. Depending on your concentration, you could build on that foundation by taking classes in the specialty of your choice. Interested in marketing? You could focus your studies on a suite of marketing courses. Have a head for numbers? Focusing on finance can position you to lead a company as a CFO.
Studying business offers students a lot in terms of preparation for the workplace. Being skill-forward and workplace-relevant keeps business degrees positioned as one of the most popular degree fields around.
What is a Business Degree?
A business degree is a course of study that allows you to explore all facets of the business world.
Whether undergraduate or graduate, earning a degree in business is a path toward becoming a strategic leader and problem-solver. A business degree leads students in skills like data analysis, critical thinking and accounting. If you enjoy developing different skills and applying them to a business environment, then a business degree is a good choice for you. 
There are a variety of business degrees you can earn at all education levels, including:
Both degrees also offer a variety of concentrations. For example, it's possible to earn a bachelor's of business administration degree in accounting, international business or sport management, to name just a few. You can choose from similar types of MBA concentrations.
You can also focus your learning further with a specialized degree at either the undergraduate or graduate degree level. If you know you want to work in a particular area of business, such as marketing or operations management, you might opt for a marketing degree or an operations management degree rather than a broader business administration degree.
What Occupations Can You Get with a Business Degree?
Business programs are built to align with skills that employers want. Traditionally, Dr. Mark Hobson, a senior associate dean of business at Southern New Hampshire University (SNHU), said most business degrees have six broad content areas:
Accounting: principles include finance, cash flow, auditing, taxation and more
Economics: principles include financial analysis and management, as well as forecasting
Finance: principles include investments, corporate finance and asset management
Human Resources: principles include safety, management and labor relations
Marketing and Sales: principles include brand building, social media, analysis and how to meet target audiences
Operations: principles include procurement, inventory control and warehouse management
These areas help business majors learn how to make decisions based on the science of data and the use of predictive analytics. These are both incredibly important skills for creating sustainable growth with any business.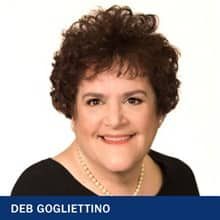 According to Deb Gogliettino, associate dean of business academics at SNHU, business majors are poised for success in careers like:
Accounting: where responsibilities may include preparing tax returns, monitoring budgets and preparing financial documents and forecasting reports
E-commerce: where you may engage in different aspects of buying and selling goods online
Entrepreneurship: where you may start your own business or help get a start-up business off the ground
Finance: where you may become a financial planner or analyst, securities trader, insurance agent or hedge fund manager
Human Resources: where you may be involved in talent acquisition, hiring and training employees or administering employee benefits
Marketing: where you may work as a copywriter, account executive, market research analyst or brand manager
Information Systems: where you could work as a computer programmer, network administrator, systems analyst or database manager
Logistics and Supply Chain: where you may have a leadership role in inventory, procurement, purchasing or manufacturing
The beauty of a business degree is that "the world really is your oyster; with a business degree, you can work in virtually any field," Gogliettino said. Discover other jobs you could get with a business degree.
Are Business Degrees Worth It?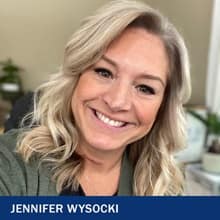 A business degree continues to be a solid investment in time and money and remains a proven method of career growth. "If you are interested in starting your own business or taking on a leadership role in an organization, a business degree can be a smart way to get started," said Jennifer Wysocki '21, a SNHU graduate with a bachelor's degree in business administration. Wysocki owns her own small business and serves as the director of development for a nonprofit organization.
Ultimately, the decision to earn a business degree is a very personal one, based on your interests and career goals. Applying your business degree to your career can be both fulfilling and profitable, as well as a personal joy. After all, "the more we learn about and focus on what we love, the better we will come to know that area of focus within our careers," Hobson said.
What is a Business Degree Good For?
Business degrees are particularly good for creating a focus on profitability, people management and the planet. It's critical to focus on all three in order to create a healthy, sustainable business. "We need to grow and develop our people to maintain and sustain that profit margin. And we need to be mindful of our limited resources of the planet and how to repurpose and reuse material to save money and eliminate waste," Hobson said.
To focus on those key elements of profit, people and the planet, it's key to develop expertise in the following skills, according to Wysocki:
Ability to make decisions without bias: recognizing bias as well as developing the tools necessary to avoid allowing bias to influence your decisions
Effective professional communication: presenting yourself with professionalism when speaking or writing, in both formal and informal business communications
Leadership: leading a team, making sound business practices
Negotiation: resolving conflict and helping interested parties come to a sound and mutually beneficial agreement
Understanding of economics: understanding resource allocation and the production of goods and services
Each of these skills helps a business major put their degree to strong use.
How are Business Degrees Useful?
By having an in-demand business degree, you will have a competitive advantage over others when applying for jobs. This is because, no matter which program you choose, you can be trained in "leadership, business and market operations, strategic planning, professional networking and more," Wysocki said.
A business degree can be a wonderful place for a learner to explore all facets of business. Choosing a concentration within a business degree makes the value of that degree that much stronger. "Choosing a concentration in a business degree allows a student the opportunity to study specific areas of business" that they may wish to incorporate into their career, said Dr. Jessica Rogers, senior associate dean of business at SNHU.
What is the Job Outlook for Business Majors?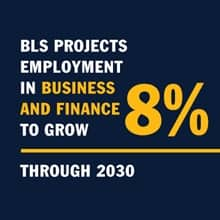 Business majors can make a lucrative salary if they apply themselves and look for opportunities to grow and advance throughout their careers.
The job outlook for business majors remains robust. According to the U.S. Bureau of Labor Statistics (BLS), business careers are expected to grow by 8% over the next 10 years.
The median pay range for a wide range of four-year business degree positions is $60,000-75,000. And, according to the Graduate Management Admission Council (GMAC), the median starting wage of MBA graduates is about $115,000 (GMAC PDF source).
What is the Most Useful Business Degree?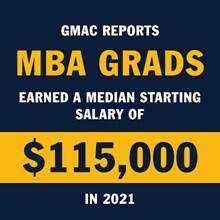 A four-year business administration degree with a concentration in finance, human resources or marketing "is a sure pathway to a successful and satisfying career," said Hobson. Once you've obtained your four-year degree, an advanced degree such as an MBA, master's in accounting or master's in project management are solid options.
No matter what area of business you choose, make sure it's the area that most closely aligns with your interests. "In my experience," Hobson said, "when a learner pursues an area of passion in business, they tend to achieve greater personal fulfillment, work engagement and personal happiness."
Earning a business degree can also be helpful if your goal is to own your own business. Wysocki credits her bachelor's degree in business for helping her run her own small business efficiently. The skills she earned while studying business also help her in her role as a development director for a nonprofit organization. "My degree has been extremely beneficial for my professional career," she said.
Why Choose Business?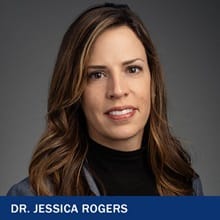 It's important not to underestimate the options that a business degree can provide. A business degree offers flexibility for someone who may have or want to develop specialized skills in a particular career field. For example, consider a student interested in working in the music industry. "With a business degree, a student can work in the music industry in a variety of roles such as marketing, finance, accounting, human resources, management and more," Rogers said.
Likewise, a learner who may want to work in the medical profession but want a role that is not patient-facing may consider a business degree. There are many roles within the health care industry where a person with sound business skills could thrive.
Regardless of your focus, "combining a business degree with your own personal passions is a recipe for success," Rogers said.
For Wysocki, having a business degree allowed her to look for relevant opportunities to build on her existing education and consider what's next. "As someone who works in philanthropy, I am responsible for the fundraising and marketing needed to advance my organization," she said. Because of this, she is considering pursuing an MBA with a concentration in marketing or perhaps social media.
Bottom line: the possibilities of what you can do with a business degree are only as limited as your imagination. The rigor of learning new information is challenging and fun. The foundational skills of every business degree will position you to be ready to succeed.
A degree can change your life. Find the SNHU business program that can best help you meet your goals.
Marie Morganelli, PhD, is a freelance content writer and editor.