USFL Week 6: Generals defeat Gamblers in thriller
Read Time:
2 Minute, 45 Second
Week 6 of the USFL season came to a close Sunday with a thrilling matchup between the Houston Gamblers and the New Jersey Generals, with N.J. grabbing victory at the end.
Here are the top plays from Sunday's game.
Houston Gamblers vs. New Jersey Generals
It didn't take long for Houston to get started.
Just one minute and three plays into the game, the Gamblers' Clayton Thorson connected with Teo Redding on a 48-yard touchdown reception to take a quick 7-0 lead.
But just a few minutes later, De'Andre Johnson drove the Generals 50 yards, resulting in a 19-yard touchdown pass to KaVontae Turpin, tying the game at seven. 
 
After the first, the game remained tied at seven. 
To start the second quarter, Thorson tossed a ball far down the right side of the field but was picked off by New Jersey's De'Vante Bausby.
The Generals couldn't capitalize on offense however and were forced to punt, pinning Houston deep in its own territory to start its next drive. 
The Generals then got the ball back on Houston's 49-yard line and took advantage of good field position. 
New Jersey's backup quarterback Luis Perez connected with Turpin on a 32-yard touchdown reception, extending the Generals' lead to 14-7.
But the first-half scoring wasn't over. 
At the end of the second quarter, Houston marched down the field, using an eight-play, 53-yard drive to score right before halftime, after Thorson completed a 14-yard touchdown pass to Mark Thompson. 
Then, Chris Odom forced a fumble on Perez, and Tomasi Laulile recovered for Houston.
Houston, with great field position after the turnover, scored two plays later via another touchdown reception for Thompson from Thorson.
The Gamblers went into halftime leading 19-14. 
The second half kept up with the chaos. 
A 14-play, 59-yard drive ended with a field goal attempt for New Jersey, which was blocked by Houston's Odom, recovered, and returned by Donald Payne, then fumbled and recovered by New Jersey's Woody Brandom, thus giving New Jersey the ball right back, all within the same sequence.
New Jersey took advantage of its extra possession with a three-yard touchdown run by Trey Williams to start the fourth quarter. 
New Jersey took the lead at 20-19. 
After the New Jersey touchdown, Houston took possession and went on a long, well-sustained drive, only for Vogel to miss another field goal which would have given Houston a two-point lead. 
Odom and Laulile stayed busy around the quarterback, forcing another fumble on New Jersey's Perez. 
This time, Laulile returned the fumble to the end zone, putting Houston back up 25-20 late in the fourth quarter. 
The last drive of the game featured New Jersey capping off a 14-play 79-yard drive that ate up 5:46. 
Perez then made up for his most recent turnover and won the game for the Generals with a one-yard quarterback sneak to close the show.
Houston suffered yet another devastating loss, falling to 1-5 on the season, while New Jersey improved to 5-1 with the 26-25 win. 
---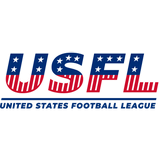 Get more from United States Football League Follow your favorites to get information about games, news and more.
---
---