Taste the world — no passport necessary | Entertainment/Life
Read Time:
5 Minute, 6 Second
There's no need to leave Baton Rouge to get a taste of exotic foods from faraway places.
International markets are scattered throughout the city, offering specialty and beloved products from countries around the world.
Maybe you're getting adventurous and trying a new recipe and your go-to, much loved grocery simply doesn't have the ingredients you need? Maybe you're cooking up a meal from a place you've visited or would like to go? Maybe you're simply looking for new snacks to try?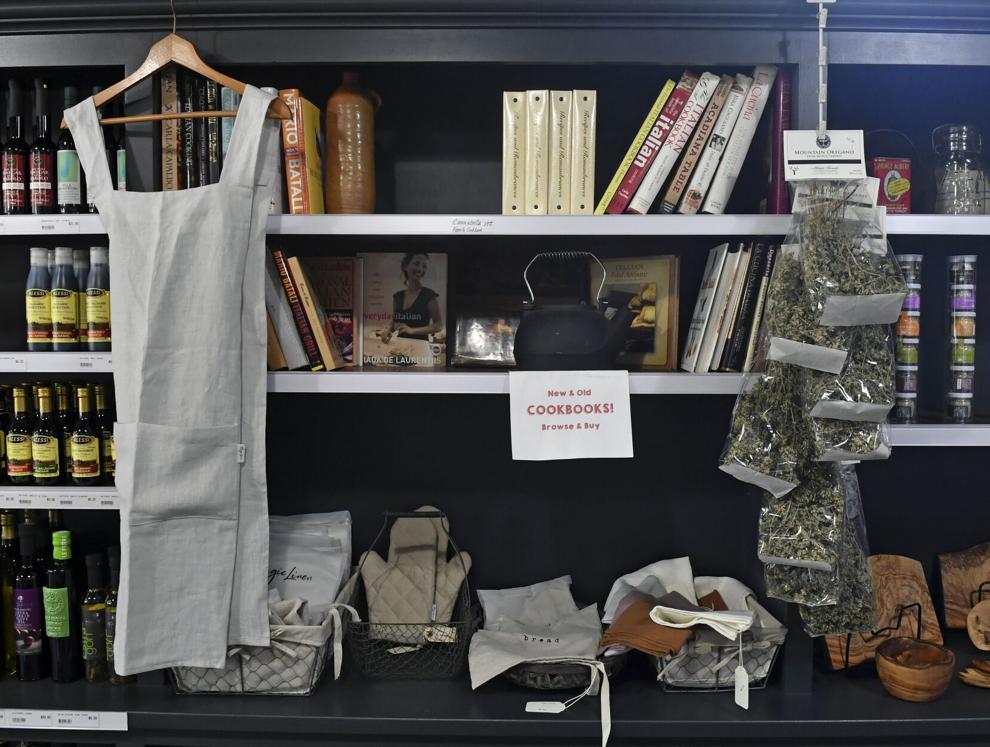 These shops curate much-loved products from other places. Plus, they are simply fun to explore. 
Here are a few local international markets you can visit in Baton Rouge.
Olive Tree's International Food Inc.
Owner Munir Hammadeh opened Olive Tree's International Food Inc. to bring Middle Eastern products to Baton Rouge. The store prepares pita bread and meats and offers Middle Eastern name-brand products.
Upon entering, you'll notice a few things: the smell of their homemade pita bread filling the store, rows of fruit drinks and shelves filled with various treats. Bottles of jallab juice — oftentimes made with grape molasses, dates and rose water — sit next to guava, pomegranate and orange-carrot-lemon drinks.
Turkish delights, puff pastries and various chocolates are a few of the sweets you can find on the shelves. If you're a coffee lover, it won't be hard for you to spot the Turkish coffee makers, along with a large selection of Turkish ground coffee to choose from.
The store sells seasonings traditionally used in Lebanese meals, such as onion, ginger and a chicken shawarma spice. You can pair these seasonings with the store's Halal meats: lamb, goat, beef and whole chicken.
12812 Coursey Blvd., Baton Rouge, (225) 291-2935. Hours are Monday through Friday, 9 a.m. to 8 p.m.
Fashion India and Groceries
After moving from North India to Baton Rouge, owner Kulwinder Singh noticed that grocery stores did not offer the South Asian products she missed from home.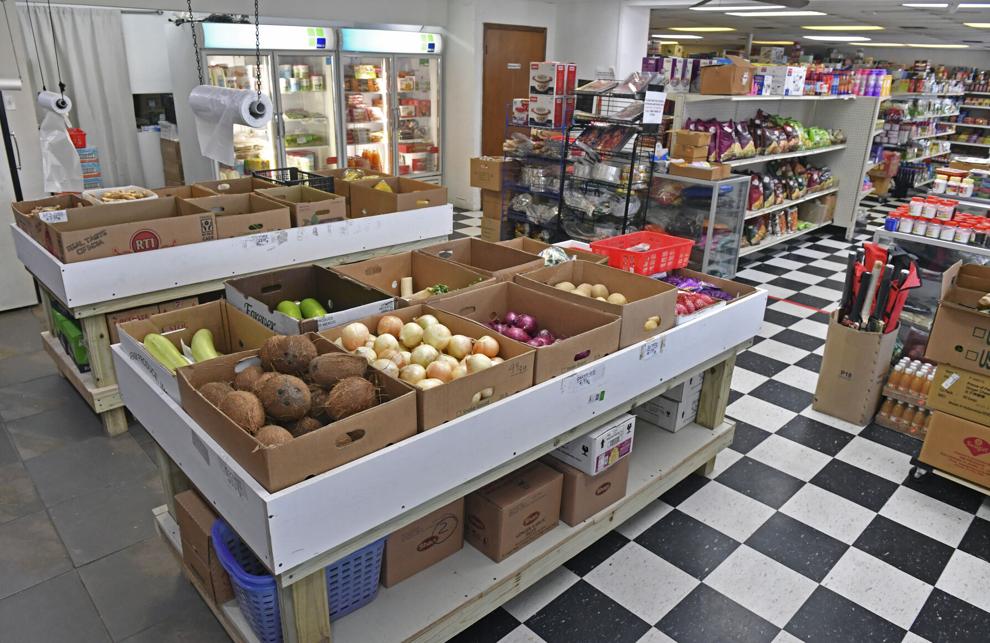 "That's what made us bring this opportunity, for our customers or for our people who are looking for their own food here while living thousands of miles away from India," Singh says.
The frozen food sections include naan bread and stuffed paneer samosas, as well as various types of South Asian fish like rohu and koi. Chili-flavored potato sticks, instant packs of curry and Indian hot mixes are some of the savory treats the store offers.
Sitting across from the snack aisle are various seasonings: cardamom, hot mango and pickled garlic, to name a few. If you're looking for produce, the store offers fruits, such as miniature bananas and winter melon, and vegetables like okra and baby eggplants.
In the middle of the store are clothing racks filled with traditional Indian dresses and fabrics. Neighboring the clothing section are select dairy beverages like rose, cardamom and almond-flavored Badam milks, alongside mint and mango-flavored yogurt drinks.
11802 Coursey Blvd., Baton Rouge, (225) 293-4719. Hours are Monday through Sunday, 11 a.m. to 7 p.m. 
Cannatella Grocery
There's a good chance you've seen Cannatella Grocery tucked away on the corner of Government Street. A painting of a muffuletta is on the sage green building, with the store's key muffuletta ingredients — olive salad, genoa salami, provolone, mortadella and Swiss cheese — written between two sesame seed loaves. One of the owners, Grant Cannatella, makes the bread and olive salad for their deli's locally famous muffulettas, using a recipe inspired by New Orleans' Central Grocery.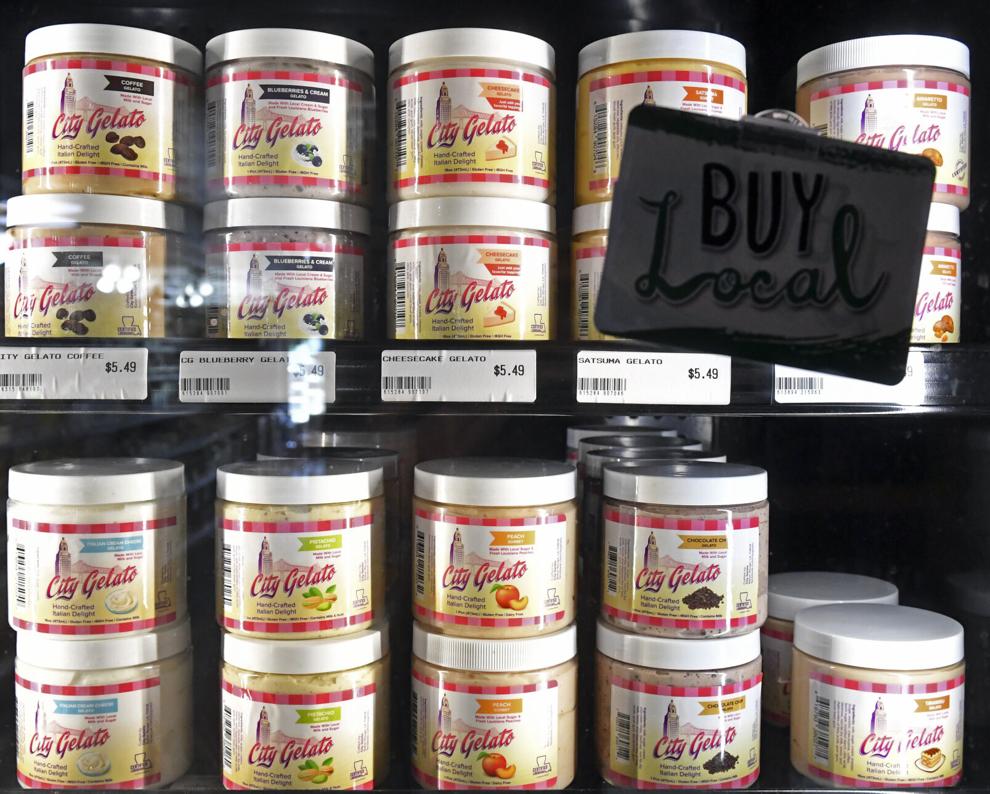 The store offers take-and-bake meals, such as meatballs and gravy, lasagna and eggplant Parmesan, as well as homemade Cajun sausages like boudin and pork andouille. Cannolis and limoncello flutes are some of Cannatella's homemade treats, alongside City Gelato's gelato and New Orleans-based Angelo Brocato's assorted biscottis.
The Cannatellas wanted to bring the Italian grocery store to Baton Rouge because they "didn't want to open another large grocery store," said Pam Cannatella, the store's co-owner and the wife of Grant Cannatella.
"I think Baton Rouge has plenty of large grocery stores that you can go in and buy anything and everything that your heart desires," Cannatella said. "We focus more on a small neighborhood store."
3869 Government St., Baton Rouge, (225) 218-4361. Hours are Monday through Friday, 10 a.m. to 6 p.m.; Saturday, 10 a.m. to 4 p.m.
Other international markets
Kased's International Market:
Located on 8129 Florida Blvd., the store specializes in Middle Eastern products like Halal meats, seasonings and produce — with a great selection of teas too. 
La Tienda Latina y Supermercado y Taqueria
Located on 6001 Siegen Lane, the store/restaurant combination offers authentic Mexican cuisine and produce, spices and more.
Asian Market
Located on 8342 Perkins Road, the store specializes in produce, seafood and Asian snacks.
AZ International Fine Foods
Located on 13461 Tiger Bend Road, the store sells an array of international meats, coffees, teas and spices.