Talking Business: Laitram's Jay Lapeyre says global risks are 'massive'; preps a new business line | Business News
Read Time:
6 Minute, 37 Second
Jay Lapeyre has grown Laitram, the local business founded by his father in 1947, from a company that automated shrimp peeling into a global manufacturer of conveyor belts, equipment and components that serves clients as diverse as food processors, electric vehicle battery makers and Amazon.
His business depends on innovation and global trade, and he sees rising risks for businesses because of inflation here and abroad. He's also concerned about the war in Ukraine and he shared insights on how Amazon has shifted its strategy in recent years.
Lapeyre joined Laitram in 1979 and as CEO helped turn what he called a "dysfunctional family business" into a powerhouse with more than 2,800 employees, 191 patents to its name and annual revenues that are estimated to be as high as $750 million. (The company will not disclose revenue figures.)
Lapeyre is outspoken and highly engaged in the civic space — particularly around criminal justice reform and public safety. He sat down with us recently to discuss the instability he sees in markets — and what that means to his business and others.
This interview has been edited for length and clarity.
Laitram does business around the world. What factors are impacting your company and the markets you deal in?
I think China's direction is dangerous and this global Balkanization could get ugly and poses a serious risk. I think we were guilty of enabling some of that by starting to talk about trade wars, which was a major mistake, and that has fed into a perception that trade is win-lose. It's not. It's win-win. It's a major reason for our prosperity, the comparative advantage, the ability of companies and countries to leverage what they do.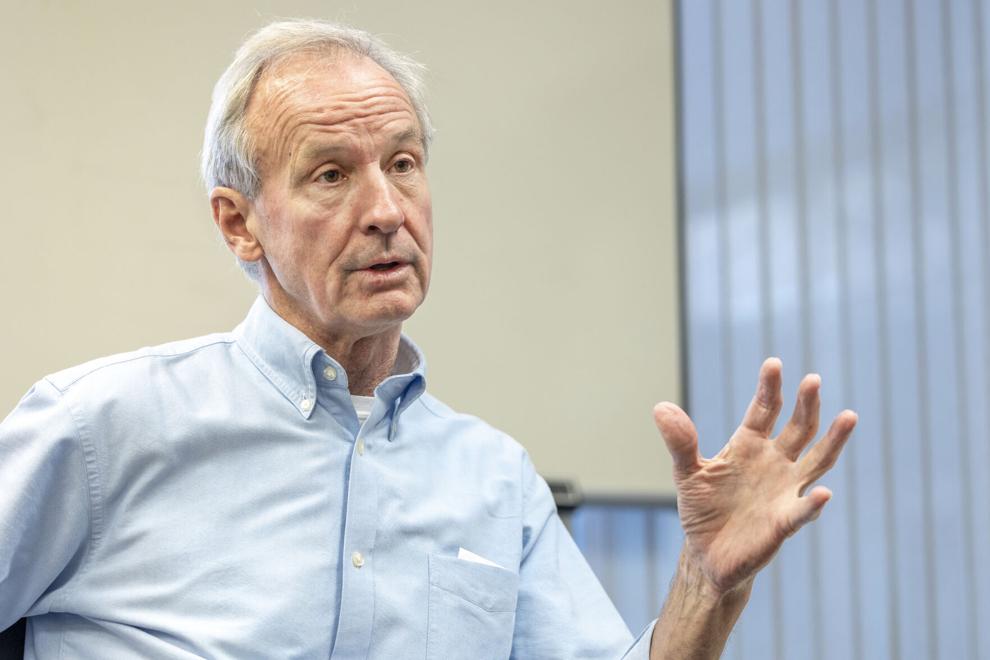 It's the same reason Michael Jordan doesn't cut his grass. Even if he could cut it faster, it would be stupid. We have higher opportunity costs for labor than cheap labor countries do because we're more productive because of capital and property rights, so it would be crazy for us to not to trade with people who are developing. When (former President Donald) Trump didn't get that, he fed into the zero-sum game mentality that has reinforced that anxiety.
Then Europe started feeding into that and now you have this total lunatic in (Russian President Vladimir) Putin, and you've got the war in Ukraine, gasoline prices and the war on fossil fuels, which is the dumbest thing in history.  
So how is all this impacting Laitram?
Costs in Europe have gone through the roof and there is an overhanging question of what could go wrong, and it is massive — more than I can ever remember. That, combined with the fiscal irresponsibility of the federal government and the regulatory state kicking in. All these things are very bad for business … and we're quite concerned about it.
What are you doing about it?
We're doing everything we can to anticipate. We're spending time looking to see where we can cover. But there is not much we can do except get better and better at what we do and focus on what we can control.
We have always believed in buffers, the idea that we need big inventories. But that is a problem if business craters. For example, we'd just been on a big expansion and then Amazon cut back its commitment to us because their expansion plans reduced. There is a window where we're quite worried that our debt level is high, our overhang risk, the risk of recession, of Europe falling out, all those things are big.
Can you tell us more about what happened with Amazon?
Sure. Amazon projected that they were going to grow their volume more than 20% a year for the foreseeable future and in doing that they were beating up all their suppliers and saying, "You better get ready."
We hired a lot of people, spent a lot of money, built a lot of capital. Then they came back and said, "We're not going to do those expansions." You've read about how they're pulling back. They had told us the plans they had for 2023 were off, but 2024 would be solid. Then, they came back and said 2024 is off and 2022 isn't going to happen the way they planned. So, we can't count on that. … We still feel great about our long-term future but the volatility is what crushes a lot of businesses. You have to stay vertical through the cycles.
Despite the challenges, Laitram is building out a new division that not only manufacturers and sells equipment that peels shrimp but that prepares ready-to-eat shrimp.
Yes, it's the first time we have moved into actually doing the processing. The concept is we put gourmet quality shrimp in a bag with seasoning and then freeze it. To prepare, you take it out of the freezer, put it in boiling water for four minutes, let it rest for two minutes then pour it on pasta or rice and it's ready to go, perfect shrimp every time.
Where do you source the shrimp?
They are farm-raised from Ecuador, which does not use any antibiotics on their product … and we expect it to grow. Shrimp is huge. The Gulf of Mexico produces about 400 million pounds of shrimp annually. One farm in Ecuador will do 1.5 billion pounds a year, so they have thousands and thousands of square acres of shrimp farms.
What is the guiding principle that governs your business and the way Laitram operates?
People do not understand today the amazingly fortunate life we lead because of cheap energy, innovation, technology, all the things business has enabled science to build, and also the win-win nature of global relations.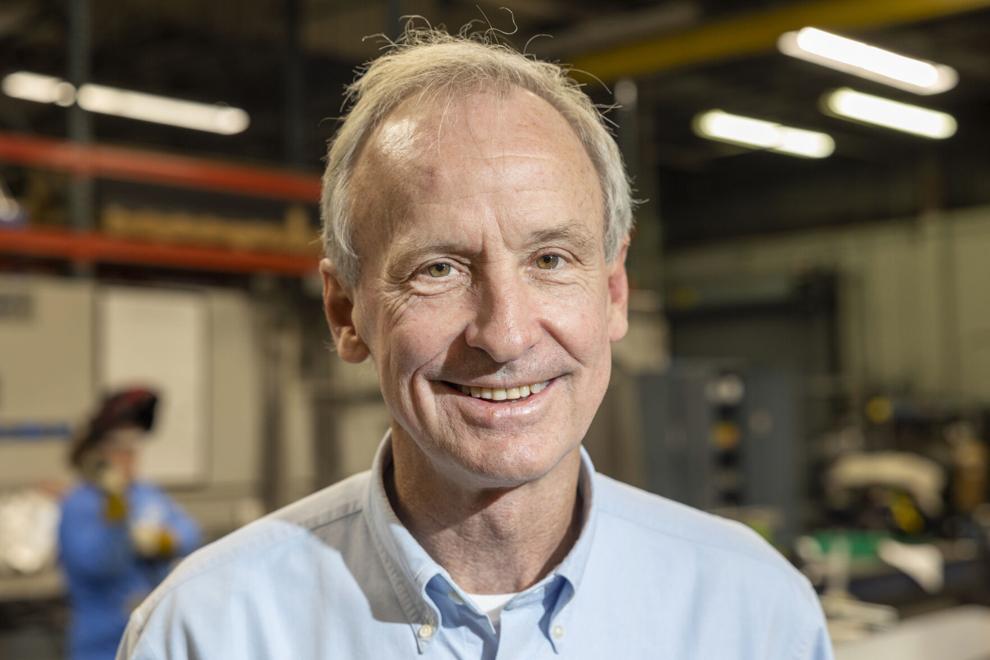 You don't need to like anybody to trade with them. You start by having an interest in what is good for you. I can't get you to pay me unless I develop value. That is the nature of the nobility of business. Business is about creating value and value is about these win-win relationships. As soon as someone violates that trust, the relationship is broken.
We try to instill in people the romance of human achievement and what they're creating every day and what it means to be part of a world class team. That is the core cultural driver: You serve your interests, first and foremost. But ultimately, you cannot do that unless you create value for others. So that is what we're about.