Snooze awakens shoppers with technology | Business
Read Time:
2 Minute, 32 Second
Keith Messenger was watching an "Undercover Billionaire" episode featuring Snooze Mattress Co. executives when the business piqued his interest. 
Messenger was so inspired that he bought five licenses for stores, including the Cave Creek location, the first in Arizona. His retail outlets will be in "the bubble," as he called it, from the I-17 to the 101.
"So many times, when people focus on health, they think of only diet and exercise," Messenger said. "None of that matters without quality sleep. Quality sleep is so important for overall health, and I'm excited to bring it to Cave Creek with people who care about your health."
Snooze Mattress Co.'s mission is to find the perfect sleep through Dream Mapping and a Sleep Coach, trained by sleep doctors and health professionals. 
Dream Mapping helps customers find their pressure points through thermal technology. From there, sleep coaches direct guests to a mattress, adjustable base and bedsheets custom to their bodies' needs. 
Founded in 2019 in Colorado, Snooze Mattress Company sells Tempur-Pedic, Stearns & Foster, Sealy and a line of its Snooze mattresses, furniture, adjustable bases, sheets and pillows.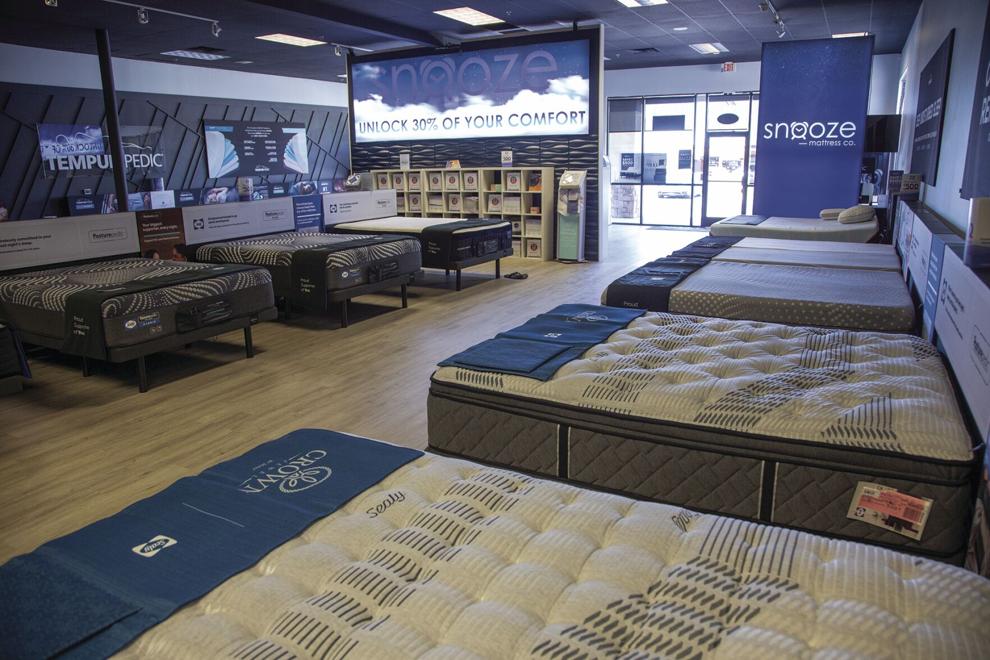 "We are driven by technology," he said. "Most of the time you come into a place and it's the old box spring with a few rows of mattresses. Let's see which one feels best. They all feel the same after you try a few.
"Our technology is directly from the Mayo Clinic. It eliminates 80% of the mattresses in here so that it's an easier pick, for starters. It custom fits you."
Tempur-Pedic and Snooze Mattress Co. are partners, and it offers a 25-year warranty. 
"If you go to another store, it has a 10-year warranty," Messenger said. "Ours is 15 years longer. We're an elite retailer. It's already proven, too, that 96% of the people who get a Tempur-Pedic love it."
Messenger said Snooze is hoping to open 1,000 centers in five years. The industry is familiar to Messenger, as he spent his 20s in it. 
"When I was in the business years ago, I just wanted to make money," he said. 
"I wanted to make commission and I did it. But now, I care much more about people's health and sleep, as well as the community."
That sentiment echoes his own struggles. Messenger's sleep habits were so poor he was "literally dying." He has an implanted device to improve his sleep apnea. It was a game changer. 
"The doctor looked at me and said, 'You are dying every night,'" he recalled. "I wasn't getting any REM sleep. 
"Since the implant, I have a newfound love for sleep, for starters. I have so much energy I feel like I'm 10 years younger. I really care about sleep." 
Snooze Mattress Co.  
4935 E. Carefree Highway, Suite 101, Cave Creek
snoozecavecreek.com