Skyepack Hoping to Bring Career Connections for Students to Area Workplaces
Read Time:
2 Minute, 5 Second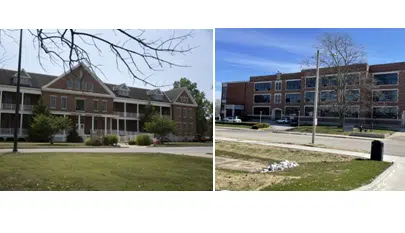 An organization from the Research Park at Purdue University is looking to work with Vermilion Advantage to connect area students with local industry and manufacturing for future jobs and careers.  Skyepack spokesperson Jeff Botterom was in Danville Friday.  While over at the Country Club he said it's a matter of working with area schools, and helping K through 12 youngsters see local opportunities, and get them there.
AUDIO: We're hoping to accelerate that, and bring that to students through work based learning experiences and other opportunities even earlier in their high school careers.  So beginning in 10th, 11th, and 12th grade; ensuring that they know about those opportunities.
Vermilion Advantage's Nicole Van Hyfte says when she and Executive Director Tim Dudley took a quick trip over to Indiana, they liked what they saw.
AUDIO: Tim and I visited the Lafayette chamber last June.  And while we were there they told us about Skyepack.  And we were like, "This is exactly what we've been talking about."  Trying to get our children in our community to know what we have available to them here in Vermilion County.  What pathways they can take to not only get a job right outside of graduation, but then have potentially some of these places pay for their education.
Van Hyfte says communication has taken place with District 118 and some county schools.  And Botterom says, in addition to working with area K through 12 youngsters, there would obviously be a great chance to help students considering Danville Area Community College.
AUDIO: We're hoping to highlight local advanced manufacturing and logistics companies.  We're telling their stories, through the framework of the Illinois employability standards so that students understand, "What's available in my own backyard, both while I'm in school and once I've graduated from school?  And how does DACC help with that.  (Such as with) Technical cerftificates, associates degrees that I can get; to be on a pathway to help me to earn more as I learn more.
Botterom says they hope to be up and running in the area with Vermilion Advantage by Manufacturing Month this coming October.