Shakespeare festival to take over Westcliffe this summer | Arts & Entertainment
Read Time:
2 Minute, 50 Second
Elliott Jackson was a new Westcliffe resident when she overheard an eyebrow-raising conversation at a town bar.
A Westcliffe Center for the Performing Arts director was talking Shakespeare, as in "King Lear. "I said wait, what? You're thinking about doing 'King Lear' in this cow town?" Jackson said. "I was vaguely aware of the theater. I thought how good can it be?" Six months later, she found herself starring in the tiny town's 2016 "Shakespeare in the Sangres" annual festival, performing her first Shakespeare roles: The Fool in the aforementioned "King Lear" and Jacquanetta in "Love's Labours Lost."
"We're pretty darned good," said Jackson, program manager for Westcliffe Center for the Performing Arts. "And stupidly ambitious in some ways."

11 weekend things to do around Colorado Springs and beyond: Soap Box Derby, beer festival and more
The nonprofit theater company will once again offer the two-play Shakespeare festival this summer outdoors in The Silver West Feedstore Amphitheater Park, behind the Historic Jones Theater. It opens Friday with "Twelfth Night," and runs concurrently with Molière's "The Misanthrope" through July 3. No seating is provided. Attendees need to bring chairs and blankets. Outside food also is not allowed, but food is available for purchase on-site.
"Molière is the French Shakespeare," Jackson said.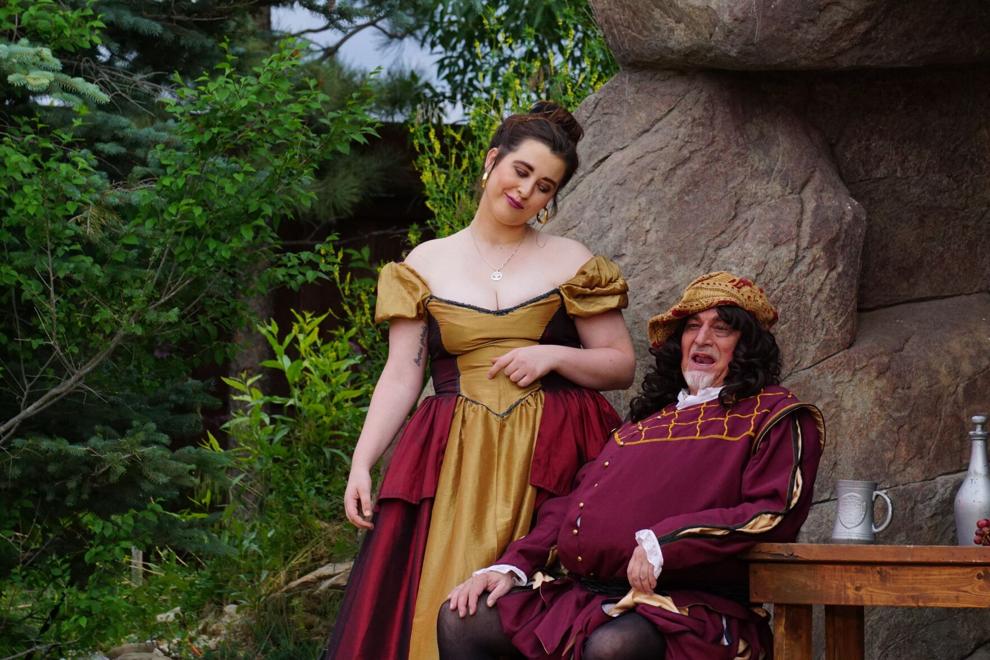 The local resident also will keep up her streak and star in both productions, including playing Feste the jester in the comedic "Twelfth Night," her favorite Shakespeare play.
"It's got a girl who dresses up as a boy, and his adventures," she said. "It's got shipwrecks and star-crossed lovers and duels and idiots running around causing trouble for people. The character of the fool (Feste) is one of Shakespeare's coolest clown characters."
In "The Misanthrope," also a comedy, a nobleman disgusted by society's vanities is attracted to a woman who embodies the traits he deplores.
"The play demonstrates you may not like your social mores and laws," Jackson said, "but if you don't make some effort to accommodate, you'll end up isolated."
Historic Jones Theater is rich, as the name indicates, with history. Originally a saloon and pool hall in the 1800s, the building changed hands several times before becoming a movie theater in the 1920s. In 1992, Anne Kimbell Relph, a Hollywood star from the '50s who had a cabin in Westcliffe, bought the building and started the community theater. The Jones Theater still shows movies, though not now due to a broken projector Jackson hopes is fixed by July.

Dining review: Authentic and flavorful Vietnamese cuisine
The Shakespeare festival is part of a bigger theater season themed around laughter, and includes John Van Druten's comedy "Bell, Book and Candle" in October. The need to keep productions lighthearted is a response to their shutdown in 2020 due to the pandemic.
"This has been the year of laughter, but in some ways it's been about a year of resilience," Jackson said.
"With actors getting COVID and all kinds of things. The old cliche of the show must go on is true for us."
Contact the writer: 636-0270