McConnell Adviser Blames Trump for 'Embarrassing' End to Perdue's Career
Read Time:
2 Minute, 17 Second
An adviser to Senate Minority Leader Mitch McConnell blamed former President Donald Trump for derailing David Perdue's political career.
The comments came from Scott Jennings, a former aide to Trump and frequent adviser to McConnell, during a Sunday appearance on CNN's State of the Union. Jennings claimed that Perdue now has no viable path to victory in his gubernatorial bid in Georgia, and placed the blame for this "embarrassing" end on Trump.
"Governors' races are often about competency and likability" he explained. "Kemp is competent and likable. David Perdue…it's sad here. Donald Trump cost him his Senate seat and now Donald Trump has not helped him win this governor's race."
Perdue previously served as a senator for Georgia from 2015 to 2021. He was notably defeated by Democrat Jon Ossoff in last year's midterm runoff in January, which also saw the defeat of Kelly Loeffler by Raphael Warnock, giving Democrats control of the Senate. Perdue is now running against incumbent Governor Brian Kemp, but recent polls show him trailing Kemp, 29 percent to 50 percent. The former senator was endorsed by Trump, while Kemp was backed by former Vice President Mike Pence.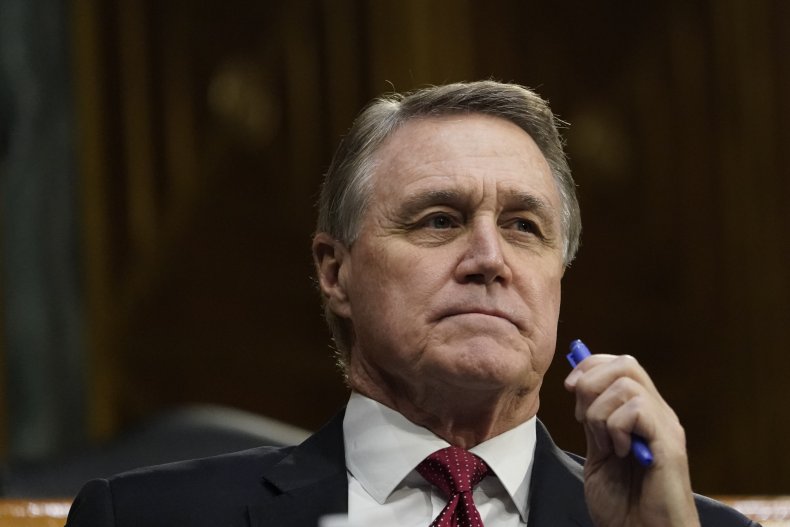 Jennings explained that it would have been more politically advisable for Perdue to try and regain his Senate seat, rather than running for governor, which he reportedly did at the urging of Trump. Perdue was among the prominent Republican lawmakers to back Trump's claims that the 2020 presidential election was stolen from him, while Kemp notably defied requests from the former president to help tip Georgia's results in his favor.
"Folks, that all started right here when Brian Kemp sold us out and allowed radicals to steal the election," Perdue said in an April campaign ad, continuing to align himself with Trump's unfounded claims. "Enough is enough. I'll make sure our elections are never stolen again."
Kemp, meanwhile, has been touted by Pence as one of the country's "most successful conservative governors." The former vice president is set to appear at a campaign rally for him on Monday.
"His career is going to end with two really embarrassing losses with Donald Trump involved in them," Jennings continued. "Good for Brian Kemp who stayed the course and showed what you can do when you have a real record to run on and you don't have to kowtow to this and you don't have to change yourself—be who you are and that authenticity has carried him."
Newsweek reached out to Trump's office for comment.