Kathie Mahoney to head Massachusetts Manufacturing Extension Partnership | Business
Read Time:
1 Minute, 1 Second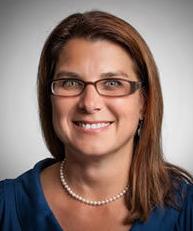 AUBURN — Kathie Mahoney has been appointed president/CEO of the Massachusetts Manufacturing Extension Partnership.
Mahoney joined MassMEP in 1999 and held several positions there, culminating in her being named center director in 2017. She then transferred to the Rhode Island MEP Center — Polaris MEP — to serve as its center director.
She now returns to MassMEP to guide the organization as it delivers economic impact by transforming manufacturing enterprises and the manufacturing ecosystem in Massachusetts.
Mahoney is recognized as a next-generation leader among her peers throughout the National MEP Network, for which she serves on the National Institutes of Standards and Technology MEP Center Leadership Team, the advisers to the federal administrators.
0
0