Identity Politics Is Being Used to Protect Abusers
Read Time:
4 Minute, 43 Second
Ezra Miller, the star of the superhero movie The Flash, has been on an unhinged rampage. Since 2020, incidents involving alleged assault and grooming keep surfacing involving the 29-year-old actor, who identifies as nonbinary and goes by the pronouns they/them.
Back in 2020, a video went viral that appeared to show Miller choking a female fan in an Iceland bar. Two years later, in May of 2022, the actor was arrested in a Hawaii bar for allegedly spitting in someone's face. The body cam footage released by the police department showed Miller behaving belligerently during arrest and shouting, "I'm transgender-non-binary and I don't want to be searched by a man" as an officer attempted to search the actor for weapons. He was then arrested again for allegedly throwing a chair at a woman.
Soon after, Miller was hit with accusations of grooming and a restraining order by the father of 18-year-old Tokata Iron Eyes, who claimed the actor had been grooming Tokata since she was just 12 years old and Miller was 23.
This week, Miller was hit with a second order of protection after the family of a 12-year-old child divulged a disturbing incident where the actor exploded after accusing the child's mother of "cultural appropriation," threatening her with a gun and behaving inappropriately with her child.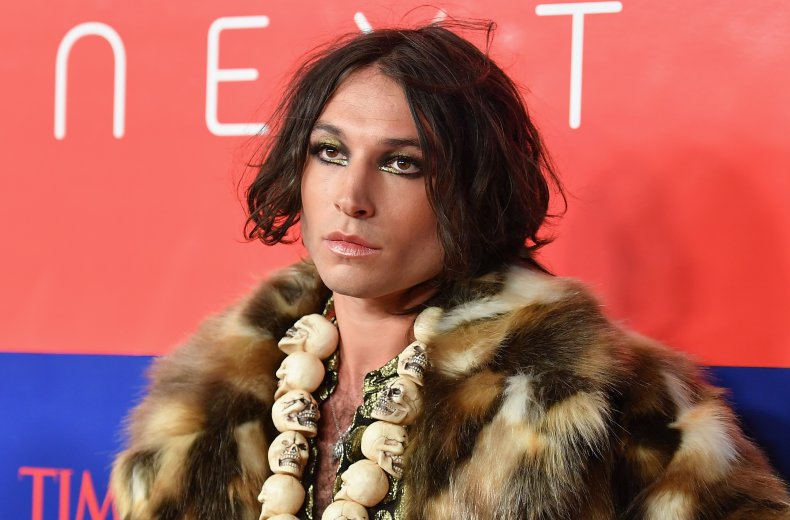 So far, the actor has suffered no significant repercussions for this behavior. On the contrary, Miller has shown on multiple occasions that they are willing to use their identity as a shield from the consequences of their actions.
They are not the only one to use a marginalized identity to protect themselves from accountability for abusive behavior. From Kevin Spacey, who came out as gay after being accused of sexual assault, to the high profile cases of Amber Heard and Jussie Smollett, a trend has developed in which powerful people with tremendous privilege have taken to deflecting abusive behavior behind appeals to victimhood, protected categories and social justice.
Miller's latest incident is pretty telling. After threatening and intimidating the mother of his 12-year-old neighbor, Miller allegedly told her, "I've talked extensively with your child, and they have a lot of power to them. At one point, you're going to realize that you don't have any control over them anymore. They're an elevated being, and they would be lucky to have someone like me guide them."
The child saw things differently. Miller was "just weirdly drawn to me and kept talking about how they love my outfit and love my style, and kept going on and on about how it was great," the child recalled. "It was really uncomfortable. I was really nervous. I was scared to be around them after he'd yelled at my mother and she was crying."
Yet even as the accusations against The Flash actor continue to mount, there have been no significant repercussions for this unhinged, dangerous and vile behavior. There has been no news that Miller's popular role as The Flash is in jeopardy, and last week, the actor went so far as taunting the police on Instagram, making fun of law enforcement's inability to locate the actor.
For years, Miller has been engaged in very public anti-social behavior, and now it has come to light that the actor allegedly engaged with minors inappropriately while attempting to intimidate their families, yet Miller is still involved in high profile projects and has managed so far to avoid any serious legal or criminal reprisals.
We are living in a climate where there is almost immediate backlash and consequences for those who do not have a marginalized identity as a shield, while those who do and are able to weaponize it to their advantage face little to no consequences.
The recent Depp v. Heard case is a prime example of this double standard. When word of Depp's alleged abuse of Heard came to light in what has been ruled a defamatory Washington Post Op-Ed, Depp was immediately dropped from many of his major projects and suffered tremendous reputational destruction and media backlash.
There are countless cases where people who have been falsely accused of abuse or cultural infractions suffer maximum consequences. But there are also many cases where high profile people who use their identity as a shield are able to successfully evade consequences for longer than they otherwise would.
Amber Heard, despite being found guilty of defamation, still insists publicly that she is beyond reproach. Jussie Smollett still has the support of Black Lives Matter and many high profile celebrities, despite being found guilty of fabricating a hate crime. And Ezra Miller is still the face of The Flash and is still at large, despite the cases mounting against them.
Social justice, personal grievance and identity politics have very quickly become an attractive mask for narcissism, anti-social proclivities and personal grievance within a media and attention economy where proximity to victimhood and protected categories is viewed as social currency. This social trend is creating a dangerous environment that protects, incentivizes, and rewards powerful and privileged people who exploit others, who are able to hide behind victimhood while overlooking and silencing the pleas of those who are truly victimized.
It's got to stop. Start with Ezra Miller.
Angie Speaks is the co-host of the Low Society Podcast.
The views in this article are the writer's own.