Free Summer Meals for Children 18 and Under!
Read Time:
2 Minute, 57 Second
Vermont Agency of Agriculture Are you interested in accessing free meals for children this summer?  The goal of the USDA Summer Food Service Program is to ensure that every Vermont family with eligible children knows about the program and where they can access meals during the summer months. 
At summer meal sites across the state, children 18 and under can receive free meals and snacks, no questions asked! There is no paperwork to fill out if visiting a site from the USDA Meal Finder, and you do not need to live in the town where you are picking up meals. The meals follow USDA guidelines to ensure they are nutritious, safe, and delicious. Ask for a menu from your local meal site using the USDA Meal Finder so that you can look ahead to see what is being served daily! 
Times, start & end dates, and days of operation vary by site. Be sure to check with your local site for accurate information. 
For more information, visit the FAQ page, dial 2-1-1, text "Summer Meals" to 912-342-7744, or visit www.fns.usda.gov/meals4kids.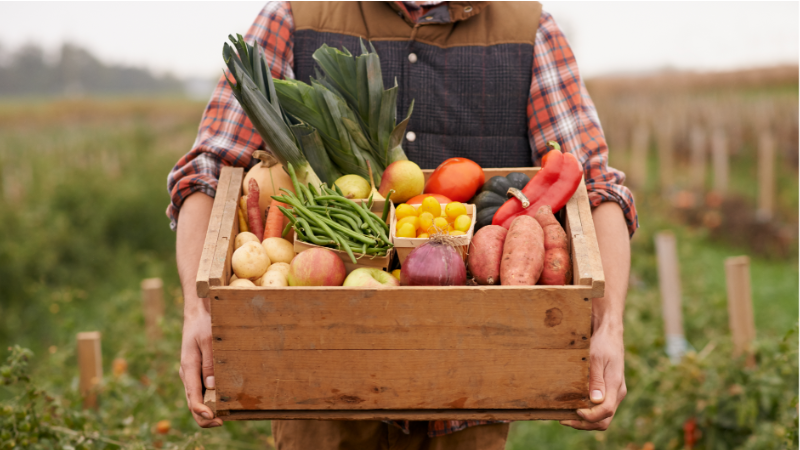 For 2022 the Franklin County Natural Resources Conservation District has compiled their first annual Guide to Assistance for Agricultural Producers of Vermont.
This community resource should serve as a desktop and field reference guide to technical and financial assistance for agricultural operators and businesses in Vermont. 
The Guide will be updated annually and any feedback can be sent to info@FranklinCountyNRCD.org. This new guide is a great complement to other existing resources such as the Agency of Agriculture, Food & Markets' Annual Calendar of Funding Opportunities and the Northeast Organic Farming Association of Vermont's Farmer Services webpage.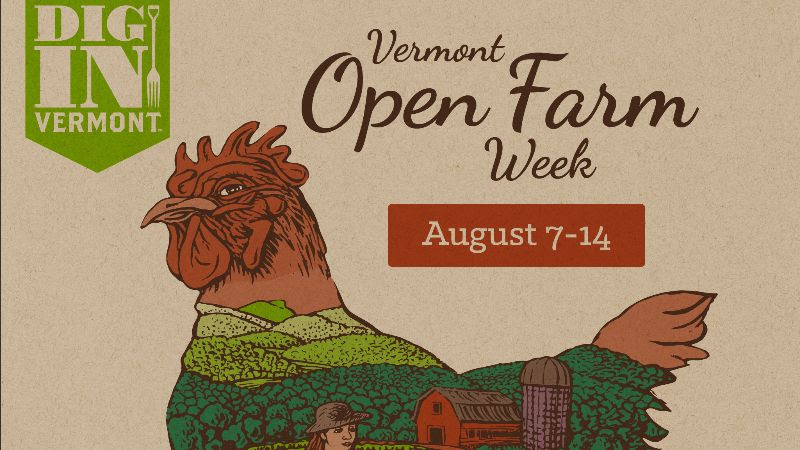 Last chance to be a part of this year's Vermont Open Farm Week from August 7th-14th! Open Farm Week creates an opportunity for folks to visit farms and connect with Vermont's working landscape, and it's a great way to engage with your customers and community.
By registering and hosting an event or activity on your farm, Open Farm Week highlights your business and promotes it to a wide audience of customers and visitors.
The recommended fee for participation is $50 per farm, however there is a range of registration fees in an effort to make Open Farm Week accessible to all farms. Limited technical assistance to develop an on farm event is available. Registration closes July 1st. 
Deadline to Register: July 1st
Join the Good People Research Company for this free Zoom webinar as they present an assessment and case studies of Northeastern dairy processor brand strategies.
Key findings and successful marketing strategies will be presented alongside a marketing toolkit geared toward small and medium dairy processors.
This research is funded by the Northeast Dairy Business Innovation Center hosted by the Vermont Agency of Agriculture, Food & Markets.
Date: June 29th from 2-3:00pm ET
The USDA Meat and Poultry Intermediary Lending Program (MPILP) provides grant funding to intermediary lenders who finance, or plan to finance, the start-up, expansion, or operation of meat & poultry processing or slaughter.
The objective of the MPILP is to strengthen the financing capacity for independent processors, and to create a more resilient, diverse, and secure U.S. food supply chain. Non-profit corporations, public agencies, Tribes, and financing cooperatives are eligible to apply. Awards range from $500,000-$15 million. 
Application Closes: July 25th
Vermont Agency of Agriculture, Food & Markets. Montpelier https://agriculture.vermont.gov