'Encyclopedic Knowledge of U.S. Politics'
Read Time:
1 Minute, 12 Second
Mark Shields, the renowned Democratic political journalist, columnist and commentator for PBS, died on Saturday morning at the age of 85.
Shields' passing was fannounced on Twitter by one of his longtime colleagues, PBS NewsHour anchor and editor Judy Woodruff. Woodruff noted that Shields passed with his wife, Anne Hudson Shields, by his side. She also commended him for his "decades" of work with PBS and "his encyclopedic knowledge of American politics."
"I am heartbroken to share this," Woodruff wrote in her tweet. "The NewsHour's beloved long-time Friday night analyst Mark Shields, who for decades wowed us with his encyclopedic knowledge of American politics, his sense of humor, and mainly his big heart, has passed away at 85, with his wife Anne at his side."
Shields began making weekly Friday appearances on NewsHour in 1988, offering up-to-the-minute political analysis and conversation with a conservative counterpart, up until his retirement in 2020. His longest-serving counterpart was New York Times columnist David Brooks, who appeared alongside him from 2001 to 2020. Previously, the role was filled by the likes of William Safire, Paul Gigot and David Gergen.
As of Saturday, Shields' cause of death is not known.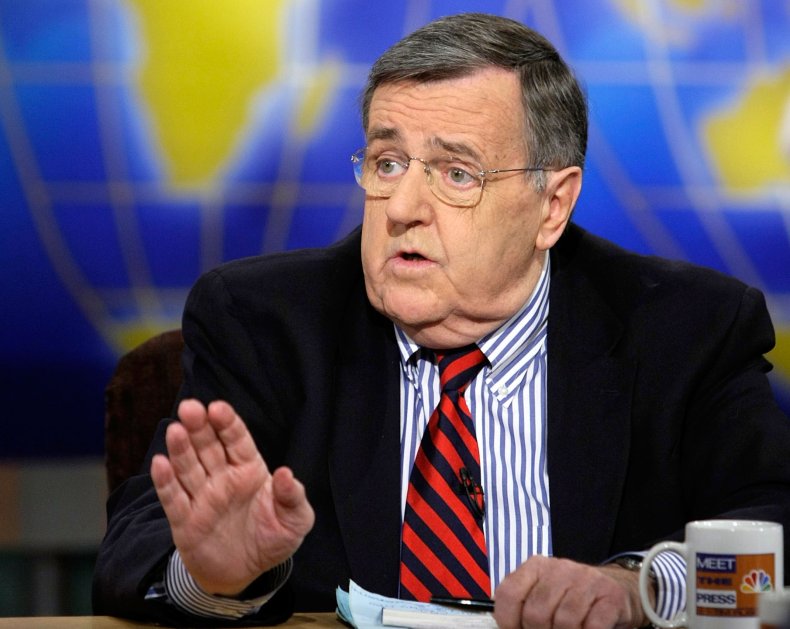 0
0