Dining review: Authentic and flavorful Vietnamese cuisine | Arts & Entertainment
Read Time:
3 Minute, 36 Second
Not only was I grateful that menu items were listed by number and included a brief description, I also appreciated the diners at Viet's Restaurant Noodles and Grill who offered tips on the best way to eat authentic Vietnamese cuisine.
The overflowing plate of colorful herbs, lettuce, cucumbers, bean sprouts and shredded carrots that arrived at the table was initially baffling. We hadn't ordered pho and, even when I've ordered noodle bowls elsewhere, the quantity of greens was significantly less. I was unsure how this abundance of fresh ingredients factored into our entrees. Fortunately, a woman at a nearby table explained they're part of every order and the best way to eat them is to simply incorporate them into the meal. We could make lettuce wraps, we could shred the greens to mix into the dishes, or we could ask for wrappers, using them to make our own spring rolls, which is what she and her companions planned to do.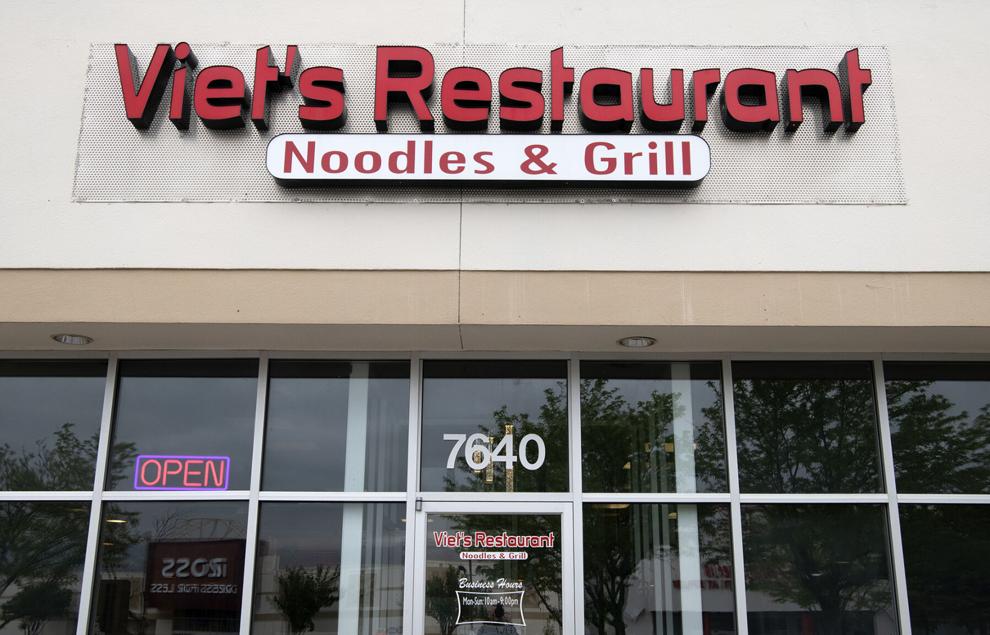 Sure enough, a package of wrappers and a small container of liquid (used to seal the rolls) arrived at their table. We didn't venture into such authenticity, but enjoyed combining the different elements. In a way it felt like we were playing with our food and enjoying every bite we put together.
The menu is expansive with lots of photos. As noted, each item includes a number, its Vietnamese name followed by an English translation. For example, O1 Gol Cuon ($7.95): two large spring rolls filled with shrimp, greens and thin rice noodles come with dark, rich peanut sauce and fish sauce. I like peanut sauce and Viet's was darker than most, but also more pungent, a clear indication that peanut butter was not the only component. The fish sauce was salty but, surprisingly, not overly so. We used both sauces for more than the spring rolls.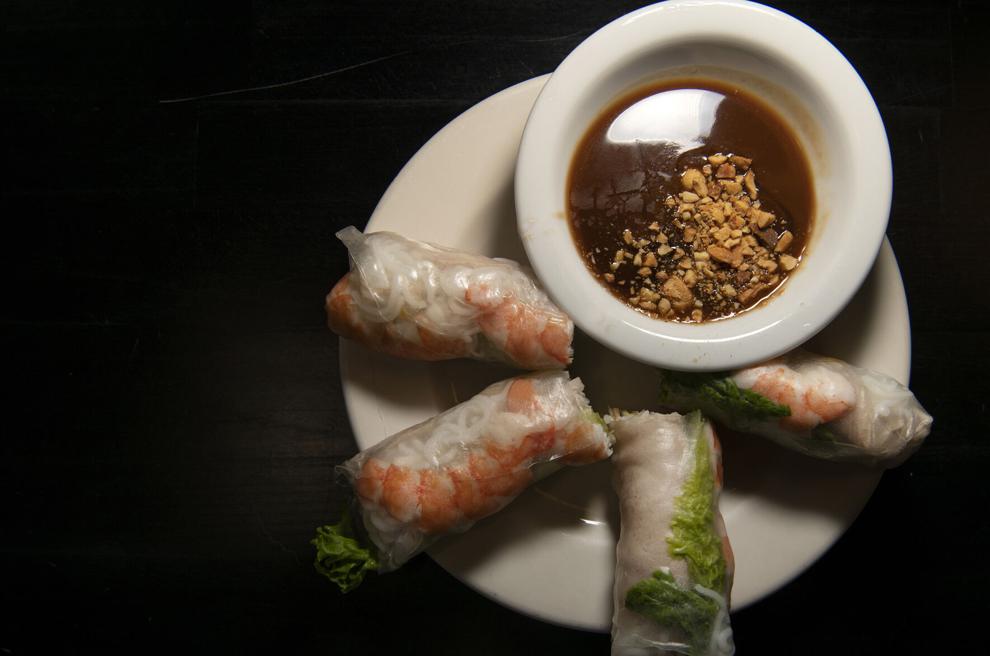 Servings are large, so be prepared to share. The 46 Bun Dac Biet ($15.95) is a vermicelli noodle bowl with thin slices of beef, chicken, pork, whole shrimp and pieces of crispy egg roll. Chopped peanuts are sprinkled over the top; the server was quick to confirm we had no peanut allergies.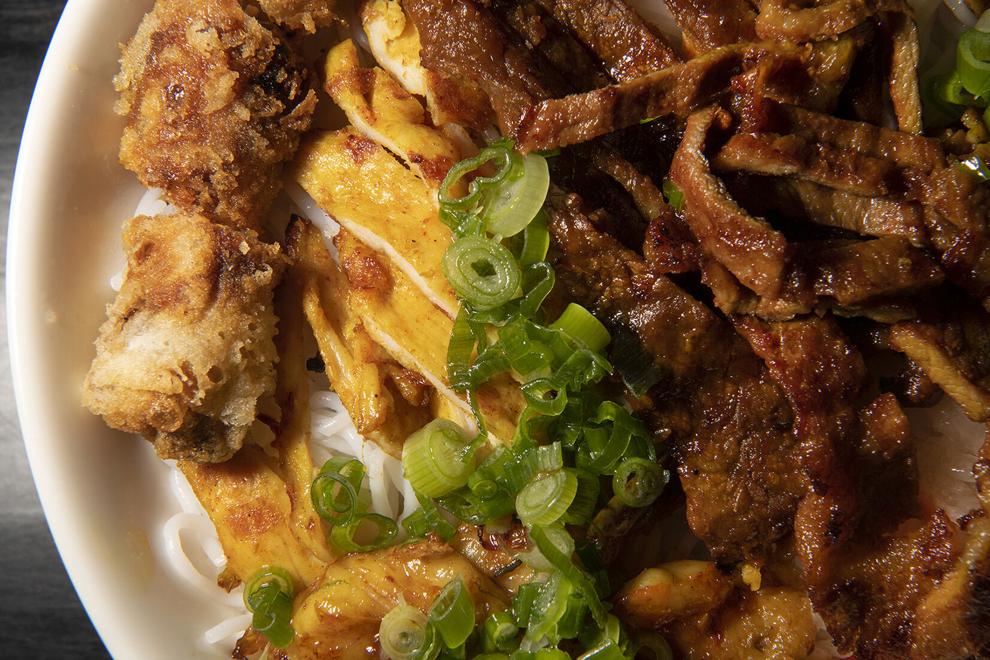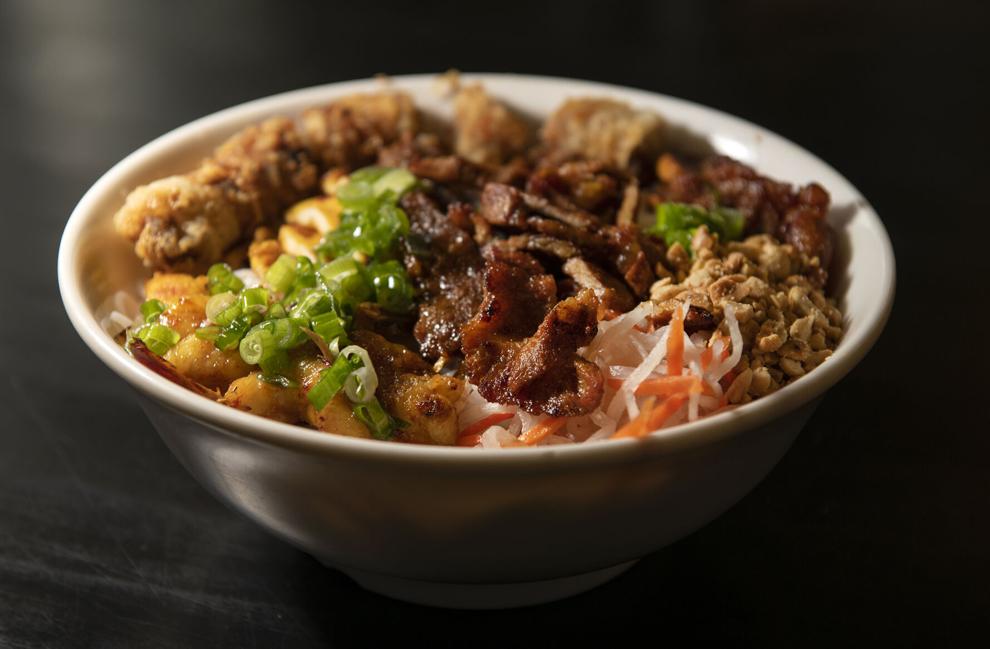 Bo Cuon Scallop, aka number 118, ($19.95) features bay scallops wrapped in grilled beef, served over rice noodles on a bed of lettuce. With all of the greens on the table, we decided our meals were exceptionally healthy. Unfortunately, this was overshadowed by the amount of food we ate. We appreciated the different flavors so much it was hard to put down our chopsticks.
Among the menu offerings are pho, fried rice bowls, several soups and a variety of fish entrees, such as catfish and seafood such as shrimp, mussels, clams and crab. Lamb and quail are also available.
The restaurant is one of a handful of businesses facing a strip mall on North Academy Boulevard. Despite its location, it's not particularly visible from the major roadway. Nonetheless, Viet's does a steady business and clearly has a loyal clientele, based on the assistance and conversation we had with those dining near us. Even with no Wi-Fi, alcohol or outdoor dining option, it's the food that keeps them coming back.
Viet's Restaurant Noodles and Grill
Location: 7640 N. Academy Blvd.
Contact: 719-465-2681; vietspringrestaurant.com/
Prices: $8.95 -$49.95
Hours: 10:30 a.m. to 8:15 p.m. Daily except Wednesday
Details: Credit cards accepted.
Favorite dishes: Spring rolls and Bun Dac Biet
Other: Gluten-free and vegan options available.