Conservatives 'in denial' over difficulties party is facing, says former minister – UK politics live | Politics
Read Time:
7 Minute, 38 Second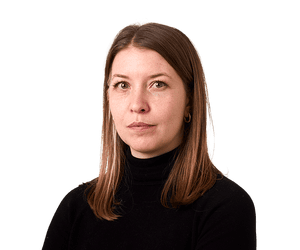 Kalyeena Makortoff
Rising costs have creating a "ticking timebomb" for UK small business owners, the chairman of the Federation of Small Businesses has said, with almost half a million firms at risk of going bust within weeks without a wave of government support.
While the FSB chairman, Martin McTague, applaudedthe chancellor Rishi Sunak's latest support for consumers through the £15bn cost of living package announced last week, he said some of those recipients could lose their jobs unless the government rolled out targeted measures for their employers.
McTague told BBC Radio 4's Today programme:
We don't have any problem with the way the chancellor dealt with consumer needs. But there is still a massive problem with small businesses. They are facing something like twice the rate of inflation for their production prices, and it's a ticking timebomb. They have got literally weeks left before they run out of cash and that will mean hundreds of thousands of businesses, and lots of people losing their jobs.
McTague pointed to figures from the Office for National Statistics, which showed that 40% – or 2m – of the UK's small businesses had less than three months' worth of cash left to support their operations. Of those 2m, the FSB chairman said about 10% – or 200,000 – were in "serious trouble", and that another 300,000 "have only got weeks left".
He said:
It is a very real possibility because … they don't have the cash reserves. They don't have any way they can tackle this problem.
Read the full story here:
Peter Walker
Boris Johnson is "abusing the ministerial code" by redrafting it to reduce the potential sanctions for ministers who break rules, a former member of the government's ethical standards watchdog has said, urging Conservative MPs to challenge this.
Jane Martin, formerly the local government ombudsman who served on the committee on standards in public life for five years until December 2021, said Johnson had wrongly used a report by her committee as a spur to weaken the code.
The prime minister was widely criticised on Friday after announcing a revision to the ministerial code to formally set out that ministers who breached the code would not be automatically expected to resign but could apologise or forfeit some pay instead.
In changes made before an inquiry by MPs into illicit lockdown parties inside Downing Street, Johnson blocked his independent ethics chief, Christopher Geidt, from gaining the power to launch his own investigations.
He also rewrote the foreword to the code, removing references to honesty, integrity, transparency and accountability.
In a letter to the Times, Martin said Johnson had used "shamelessly manipulative tactics" and ignored the committee's report used as the basis for the code's rewrite.
She wrote:
Its recommendations were absolutely not designed to water down standards, but intended to develop a balanced approach to accountability with appropriate sanctions – including retaining resignation for the most serious breaches, such as misleading parliament.

This prime minister is abusing the ministerial code, which is (and should be) owned by him. His redrafting demotes the seven principles of public life, indicating a choice to ignore the fundamentals of parliamentary accountability, which he of course understands.

I conclude that he is avoiding accountability through all conventional channels. Surely Conservative MPs cannot ignore this any longer.
Read more here:
Culture minister Chris Philp has said he will be giving his 400 energy bill rebate to a charity.
Asked by LBC's Nick Ferrari if he is going to follow Chancellor Rishi Sunak's lead, Philp said:
I hadn't thought about that until you asked, Nick, but I think that's a good idea. Yes, I'm going to give it to a local charity in Croydon.
A culture minister has said it is not "immediately obvious" that there should be an investigation into an alleged second event at Number 10 hosted by the prime minister's wife.
Chris Philp was asked on Sky News about reports emerging at the weekend that Carrie Johnson had organised a couple of parties in the Downing Street flat.
On whether he thought the alleged gatherings should be investigated, Philp said:
Well, I think we have had an unbelievably comprehensive set of investigations going on now for a period of nearly six months. We have had obviously the Sue Gray investigation published last week. And she interviewed, goodness knows, dozens or possibly even hundreds of people in the course of her investigation, looked at emails, messages, and everything else.

And we have had the Metropolitan police investigation, which again, has gone over and gone on over a number of months. And they conducted that with full police powers.

So, having had two separate investigations, including by the police over many months, it is not immediately obvious to me that we need any more investigations when this has probably been the most… rightly been, the most thoroughly investigated set of incidents in recent times.
For a recap on the story of the party in question, here's the full story:
The UK's foreign policy in Ukraine will not change based on whether Boris Johnson is prime minister, Tobias Ellwood has said.
The Conservative former minister told Sky News:
Don't assume that, just because Boris Johnson may or may not be replaced, that our foreign policy will change in Ukraine. We have been providing weapons systems and support since 2014.

As I've just been illustrating, there is a vacuum of leadership in Europe at the moment. That's where I would like to see Britain step forward in consolidating a coalition if Nato isn't going to do it. That's what I'd like to see Britain do.

So, let's not use Ukraine as a fig leaf to deny the fact that we have a serious issue in our party that needs to be addressed. There's now been talk of a reshuffle to remove any further questioning voices, you know, that might criticise what the prime minister does in private.

This is exactly the wrong way we should be going. It is the absence of these inquisitive minds being heard that actually allowed legislation to support Owen Paterson, for example, to go unscrutinised.
On whether he would be waiting for a call if there was a reshuffle, Ellwood said: "I wouldn't. I'm not sure that I would answer that."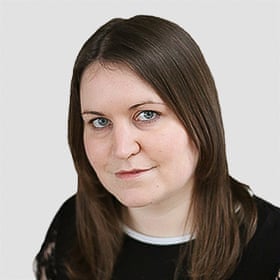 Nicola Slawson
Boris Johnson is facing continued pressure from within his own party as the fallout from Partygate rumbles on and more MPs call for him to resign as prime minister.
Former Tory minister Tobias Ellwood said the Conservative party stills seemed to be "in denial".
The prominent critic of the prime minister told Sky News the party was "increasingly in a difficult place".
He said:
This is going to be a testing summer. Polling is now saying we could lose 90 seats. And we still seem to be in denial. It's time to shake off this partisan Stockholm syndrome, I believe.

Our party brand is suffering. We will lose the next election on current trajectory as reflected in recent elections by local elections.

And when you get the church elders in the party, such as Lord Hague, now expressing huge concern, you know, we need to listen."
When asked on Sky News if he has received more public support for his view of the prime minister, Ellwood said he'd been receiving a lot of private support from people who agree with him but were not ready to state it publicly.
He said the concerns within the party were not just about Partygate. He says bringing back imperial measurements is not "one-nation Conservative thinking", for example, and the way the government seems to keep leaking announcements ahead of time is also sowing discontent.
He said:
There is not only just a concern on the conduct of behaviour in Number 10 because that has breached the trust with the British people, it is now concerns about Number 10 thinking, what our policies are.

What we are now seeing is an approach to shore up and chase a slice off the electorate with policies such as bringing back imperial measurements.

There will be some people in our party which will like this nostalgic policy in the hope that it's enough to win the next election. But this is not the case. This is not one-nation Conservative thinking that is required to appeal beyond our base.

It's far from the inspirational, visionary progressive thinking that we require. And it fits into a pattern I am afraid of micro-announcements that are increasingly thrown out there, which actually is sowing further discontent with with more MPs.
Welcome to today's liveblog. Do get in touch if you have any questions or think I'm missing anything. My email is nicola.slawson@theguardian.com and I'm @Nicola_Slawson on Twitter.
You can also follow our dedicated Ukraine liveblog here: