Alabama, Georgia, Ohio State lead Joel Klatt's Top 10 rankings
Read Time:
8 Minute, 35 Second
It's time for the college football world to stop overlooking Stetson Bennett and the Georgia Bulldogs.
That was Joel Klatt's take after watching the Bulldogs dismantle the No. 11 Oregon Ducks on Saturday in the Chick-fil-A Kickoff Classic at Mercedes-Benz Stadium. 
Bennett — who helped guide the Bulldogs to last year's national title — threw for 368 yards and accounted for three touchdowns in the team's 49-3 rout of the Ducks.
This led to Klatt moving Georgia up to No. 2 in his top 10 rankings. The Bulldogs jumped Ohio State following the Buckeyes' hard-fought 21-10 victory over No. 5 Notre Dame on Saturday night.
Klatt explained his decision during the debut episode of his new podcast, "The Joel Klatt Show," which will feature three new episodes per week and offer unique takes and analysis of the biggest games and storylines throughout the college football universe.
"This is not about what Ohio State didn't do or how they looked … this has nothing to do with Ohio State," Klatt said. "Moving Georgia up was wholly about Georgia looking like a team that can win a national championship and a quarterback that is poised to have a monster season."
Does this mean college football fans could be in store for a rematch of the 2022 National Championship Game between SEC foes Georgia and Alabama?
"If you're a Bama fan, your eyebrows better be raised right now," Klatt explained. "Georgia is loaded, and they are ready. This team is legitimately national championship-ready based on the Week 1 performance against Oregon."
Here is a look at Klatt's updated Top 10 rankings following Week 1 of the college football season.
1. Alabama (Previous ranking: 1)
Week 1 result: Defeated Utah State, 55-0
Why they are ranked here: Reigning Heisman Trophy winner Bryce Young picked up right where he left off last season, throwing for 195 yards and five touchdowns, while adding 100 yards and another score on the ground. Will Anderson and the Crimson Tide defense held Utah State to just 136 total yards of offense and 3-for-17 on third downs.
Key stat: Alabama's 55-0 win marked the 25th shutout for this program since Nick Saban took over as head coach in 2007. That is 11 more shutouts than any other Division I team during that time span.
What's next?: Alabama takes on Texas (1-0) in a much-anticipated Week 2 clash (Saturday, 12 p.m. ET on FOX).
2. Georgia (Previous ranking: 3)
Week 1 result: Defeated Oregon, 49-3
Why they are ranked here: The Bulldogs were dominant on both sides of the ball in an impressive 49-3 rout over No. 11 Oregon. Bennett threw for 368 yards and accounted for three touchdowns, while the Bulldogs' revamped defense looked exceptional, despite losing so much talent to the NFL.
Key stat: Since 2020, Georgia has held opponents to 10 points or fewer 13 times, which is the most in the FBS.
What's next?: The Bulldogs are set to host Samford (1-0) in a Week 2 non-conference matchup (Saturday, 4 p.m. ET)
Klatt's bonus thoughts: "I didn't expect them (Georgia) to be that good. They are so fast and talented everywhere. That Georgia team looked like the defense did not take a step back even with all the NFL talent gone. It looked like the offense may have taken a step forward."
3. Ohio State (Previous ranking: 2)
Week 1 result: Defeated Notre Dame, 21-10
Why they are ranked here: Ohio State relied on its revamped defense to hold the Irish to just 253 yards of total offense in an impressive 21-10 victory. C.J. Stroud and the Buckeyes' offense were far from perfect, but they did just enough to secure an impressive win over a top-five team.
Key stat: This marked the Buckeyes' 23rd consecutive season-opening victory, the longest active streak in the FBS and the third longest in the AP poll Era.
What's next?: The Buckeyes will host Arkansas State (1-0) in a Week 2 non-conference tilt (Saturday, noon ET, Big Ten Network)
Klatt's bonus thoughts: "This offseason, the entire question for OSU was really about their physicality. Are they tough enough? Did they fix the defense that was so porous against Oregon and late in the season against Michigan? I believe that they answered them very well against Notre Dame."
Related: 'Down and dirty': Ohio State finds a way to win ugly
4. Clemson (Previous ranking: 4)
Week 1 result: vs. Georgia Tech (Monday, 8 p.m. ET)
Why they are ranked here: Dabo Swinney's program has been one of the most dominant forces in college football over the past decade. The Tigers made six consecutive trips to the College Football Playoff from 2015-20. This defensive line should be one of, if not the best in the country, but the improvement of DJ Uiagalelei will ultimately determine how far this team can go in 2022.
Key stat: A win against Georgia Tech would be Clemson's 90th since 2015. That would make them the second team to reach 90 in that span (Alabama has 92). They are the only two teams to have 80 or more in that stretch.
What's next?: The Tigers are set to take on the Yellow Jackets at 8 p.m. ET on Monday.
5. Michigan (Previous ranking: 6)
Week 1 result: Defeated Colorado State, 51-7
Why they are ranked here: Michigan relied on a dominant defensive performance in a commanding 51-7 victory over Colorado State. Led by an impressive front-seven, the Wolverines should contend for another Big Ten title this season if they can figure out their quarterback situation.
Key stat: Michigan is 17-0 in non-conference home games under Jim Harbaugh. Since 2015, when Harbaugh took over, the Wolverines are one of only five teams to be undefeated in non-conference home games with at least 15 games played.
What's next?: J.J. McCarthy will get his shot to start under center in Week 2 when the Wolverines host Hawaii (0-2) at the Big House (Saturday, 8 p.m. ET, Big Ten Network)
Related: Jim Harbaugh 'chasing' CFP title but has 'unfinished business' in NFL
6. Texas A&M (Previous ranking: 8)
Week 1 result: Defeated Sam Houston State, 31-0
Why they are ranked here: The Aggies are loaded with talent on both sides of the ball, but the offense looked far from flawless in the team's 31-0 victory over Sam Houston State. If Jimbo Fisher's group can get consistent play from the quarterback position, this team has the chance to be special.
Key stat: The Aggies' Week 1 win also marked the program's first season-opening shutout since 1993.
What's next?: Texas A&M is set to host Appalachian State on Saturday at Kyle Field (3:30 p.m. ET).
7. Oklahoma (Previous ranking: None)
Week 1 result: Defeated UTEP, 45-13
Why they are ranked here: Dillon Gabriel passed for two touchdowns and ran for another as Oklahoma rolled past UTEP in Brent Venables' Sooners coaching debut. The offense was explosive and well-balanced, totaling 233 yards through the air and 259 yards on the ground. Meanwhile, the defense was equally impressive as the Sooners held UTEP to just 28 rushing yards, the fewest an Oklahoma defense has allowed since 2014.
Key stat: The Brent Venables era started off with a bang, as Oklahoma improved to 71-3 in its last 74 games when scoring 40 or more points.
What's next?: The Sooners will look to build off their impressive Week 1 win when they battle Kent State (0-1) on Saturday (7 p.m. ET).
UTEP vs. Oklahoma Highlights
Brent Venables picked up his first win as the head coach of Oklahoma in a 45-13 victory over UTEP. Check out the Week 1 highlights.
8. USC (Previous ranking: 10)
Week 1 result: Defeated Rice, 66-14
Why they are ranked here: Lincoln Riley's USC debut couldn't have gone any better as the Trojans scored on every one of their possessions in the first three quarters against Rice, resulting in a dominant 66-14 victory.
Key stat: The Trojans' 66-point outing marked the highest point total for USC in a game since 2008. 
What's next?: Riley and the Trojans face a stiff test in Week 2 when they take on Stanford on the road (Saturday, 7:30 p.m. ET)
Related: Brent Venables, Lincoln Riley shine in OU, USC coaching debuts
9. Notre Dame (Previous ranking: 7)
Week 1 result: Lost to Ohio State, 21-10
Why they are ranked here: Despite their Week 1 loss to Ohio State, the Irish have plenty to look forward to this season. Notre Dame looked great at times on the defensive side of the ball, holding an explosive Ohio State offense in check for much of the game. 
Key Stat: Assuming Notre Dame stays inside the AP Top 25, the Irish will have been ranked for their 80th consecutive week in the AP Polls, the third-longest streak in program history and longest since 1994.
What's Next?: Notre Dame will look to bounce back in a Week 2 matchup against Marshall (1-0) on Saturday (2:30p.m. ET).
Klatt's bonus thoughts: "Notre Dame is a heck of a football team. I still think they are going to be one of the best teams in the country."
10. Baylor (Previous ranking: None)
Week 1 result: Defeated Albany, 69-10
Why they are ranked here: The Bears finished the 2021 season with a bang and look poised to make a run at a Big 12 championship this year. Blake Shapen connected on 17 of 20 passes for 214 yards and a TD, while the Bears' rushing attack gained 259 yards in their Week 1 opening win.
Key stat: Baylor has now forced a turnover in 23 straight games. The Bears' +21 turnover margin during that stretch is fourth-best in the FBS.
What's Next?: The Bears will travel to BYU (1-0) to take on the Cougars at LaVell Edwards Stadium (Saturday, 10:15 p.m. ET).
---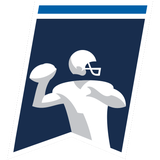 Get more from College Football Follow your favorites to get information about games, news and more.
---
---