7 Credit Unions Recognize Career Milestones
Read Time:
5 Minute, 10 Second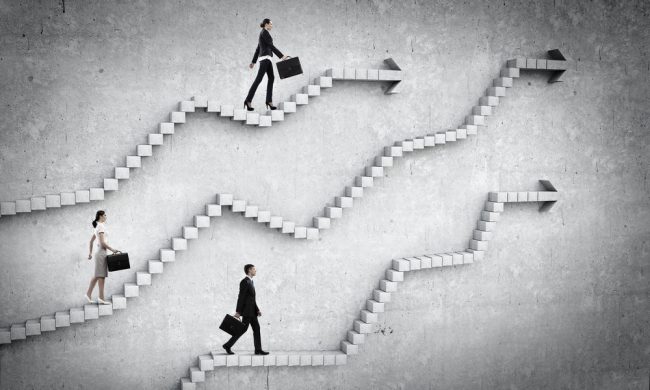 WEST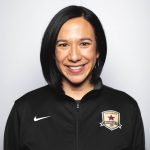 The $4.5 billion SAFE Credit Union in Folsom, Calif., hired Allison Yee-Garcia to its senior executive team as SVP, marketing and communications. In her new role, she is charged with leading SAFE's marketing and communications campaigns. Yee-Garcia brings over 17 years of marketing leadership experience in the Greater Sacramento market. Prior to joining SAFE, she served as vice president and head of marketing for professional soccer club Sacramento Republic FC, where she focused on branding and revenue building strategy. She also served as vice president of marketing for the Sacramento Kings and is a former director of account services for 3Fold, a local advertising agency.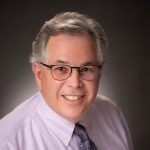 Thomas E. Mitchell, SVP for OneAZ Wealth Management located at the $3.1 billion, Phoenix-based OneAZ Credit Union, was named by LPL Financial as a new member of the LPL Ambassador Council. The Ambassador Council program provides a formal opportunity for advisors and institution leaders to stay closely connected to LPL's strategic roadmap and key executives, and to share their experience, feedback and support with peers by affiliation type.  Council members serve a multi-year term and attend a series of in-person meetings during their tenure. They also contribute through year-round ad hoc participation supporting LPL communications, events and initiatives, and by connecting with their LPL colleagues on an ongoing basis to ensure their perspectives are brought forward.
EAST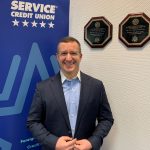 The $5.3 billion, Portsmouth, N.H.-based Service Credit Union promoted Aaron Force to assistant vice president of overseas member services. Force has been with Service for nearly 10 years, beginning his career at the credit union in 2013 as a part-time member service representative at the Garmisch, Germany branch. He was then promoted to member service supervisor of the Grafenwoehr, Germany branch in 2014, followed by assistant manager of the same location in 2015 and shortly thereafter to branch manager. In his new role, Force will be responsible for seven branch offices and approximately 65 personnel across Bavaria and Baden-Wurttemberg, Germany. He will assist the vice president of overseas operations in managing the credit union's operations across U.S. military locations in Germany and leading projects that focus on process improvement, member service and military relations. He holds an MBA from the University of Maryland and was a winner of this year's George E. Myers Scholarship from the Defense Credit Union Council.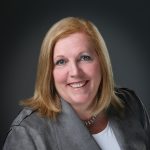 The $315 million Alltrust Credit Union in Fairhaven, Mass., hired Lori Wedge as a branch manager. Wedge has 30 years of retail banking experience and most recently served as a senior branch manager for the $443 million Crescent Credit Union in Brockton, Mass. Outside of work, she serves as a mentor for the Taunton Area Schools to Career program in Taunton, Mass.
The $1.8 billion, Hanscom Air Force Base, Mass.-based Hanscom Federal Credit Union announced two promotions.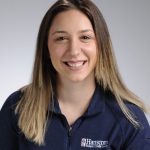 Victoria Freese was promoted to assistant vice president, human resources. Freese began her career at Hanscom in 2014, first working as a teller intern at the main office on Hanscom AFB during summers and college breaks. Upon graduating from college, she joined the credit union as a full-time HR assistant in 2017. She has since been promoted to roles of increasing responsibility, including to her previous position as senior human resources business partner in 2021. In her new role, Freese will focus on the continuing development of Hanscom's rewards and recognition initiatives, as well as the ongoing integration of the credit union's mission, vision and values into all HR processes.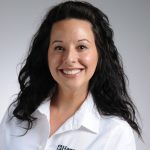 Mary Romprey was promoted to assistant vice president, management and leadership development. Romprey joined Hanscom's HR department in 2020 as senior director of learning and development. In her new role, she will further her reach by leading the design, implementation and evaluation of management and leadership development programs, and partnering with stakeholders across the organization to develop and deliver comprehensive leadership and management education and coaching experiences. Romprey holds a master's degree in mental health counseling and previously worked in social services before transitioning to training and development in the education sector.
MIDWEST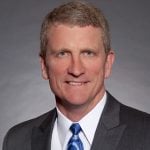 The $4.1 billion, Eau Claire, Wis.-based Royal Credit Union re-elected three board members to three-year terms at its 58th Annual Meeting, held virtually on April 26.
Stuart Schaefer was re-elected to the board and serves in the role of vice chairperson. Schaefer has served on the board since 2010, has been a member of Royal for over 25 years and also serves on the credit oversight committee and compensation/governance committee.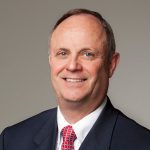 Doug Olson was re-elected to the board and serves in the role of treasurer. Previously, he served as chairperson for 13 years. Olson has served on the board since 1995 and has been a member of Royal for over 40 years. He is also chairman of the finance committee and is on the compensation/governance committee.
Jennifer McDonough was re-elected to the board and serves in the role of secretary. McDonough has served on the board since 1997 and has been a member of Royal for over 30 years. She is also a member of the credit union's finance and the political action committees. She previously served on the compensation/governance committee and as chair of the audit committee.
SOUTH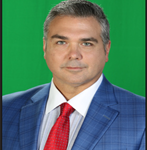 The $268 million, Miami-based University Credit Union promoted Albert E. Rose to president and COO. In his new role, Rose will be responsible and accountable for the operations of University CU, and will specifically oversee the finance, lending, information technology, account operations, compliance and collections areas. He will also assist the CEO in overall credit union leadership, executive and administrative matters. Rose previously served as EVP and COO for University CU, and brings past work experience as vice president of lending operations for Dade County Federal Credit Union ($1.1 billion, Sweetwater, Fla.) and in the commercial real estate market in South Florida.
Please send your People news items to Natasha Chilingerian at [email protected]